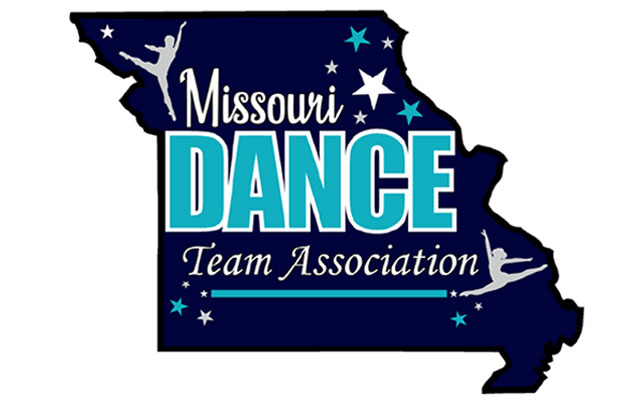 About

MDTA

The Missouri Dance Team Association is dedicated to advancing dance teams in the state of Missouri to a higher level in their actions on the court/field, in the classroom, and within their community.

MDTA encourages the growth and improvement of dance teams throughout the state by:
Providing competitive and noncompetitive events which will challenge the talents of its members and their teams.
Supporting the principles and standards established by the NFHS and MSHSAA.Encouraging the growth of sportsmanship.
Affording members helpful communication channels with one another and the Board.
Allowing members the opportunity for annual evaluation of MDTA events, procedures, and communication.
STATE 2022 REMINDERS
ALL CASH: $12 admission, $10 parking, $5 programs
MASKS ARE REQUIRED AT THE MDTA STATE CHAMPIONSHIPS
Clear bags or small clutches ONLY are allowed in the Family Arena.
Covid-19 Update
The health and safety of our athletes, coaches, volunteers, families and friends is our top priority. We are monitoring the Coronavirus/COVID-19 and closely watching official information from health authorities, such as the Centers for Disease Control (CDC), as it relates to our larger community and our events and competitions. General adoption of best practices as advised by the CDC is the best way to prevent the spread of any illness. We understand that this is a fluid situation, and we have a dedicated team working to make sure we keep our participants and attendees updated as the situation evolves. Any changes to upcoming events will be based on the guidance provided by public health organizations like the CDC, state and local authorities, and event partners, among others.
Showcases and Competition Updates
If you are hosting a competition or contest this year, please keep us informed with your competition updates, and we will add to our website, newsletter, and social medial.
Email: Melissa Albright at [email protected]